There is something very unmistakably memorable about spending a good, jovial time with wonderful company over a great meal. Over the last weekend, a bunch of us decided to pay the new Red Robin restaurants a visit. Stepping into the restaurant sure brought back wonderful childhood memories of celebrating over some sumptious gourmet burgers. Thus, getting the chance to introduce it again to our friends was a warm way of creating new memories for us all.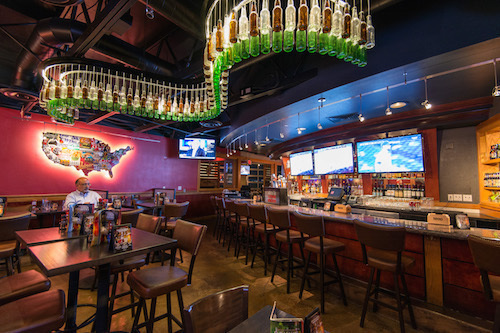 We were pleasantly surprised to see that all the featues of the Red Robin we loved growing up have been maintained, whilst the overall dining experience was made so much better with their newly minted food and drinks menu. Better yet, you get a free birthday burger when you sign up for Red Robin Royalty
! It will be great fun,
they'll celebrate your birthday with one of their gourmet burgers, on the house ! This worked out great for us as we were there to celebrate my niece's birthday, and the staff were great in ensuring that both the kids, and adults had a blast.
The new menu was a crowd favorite, and my personal favorite were the exotic varieties offered in the Fun on a Bun, the Arctic
Cod Sandwich was simply delectable ! There's also a fresh salad option which is great if you're keen on eating clean but don't want to miss out on all the fun. Perhaps what stood out most for us was the bottomless fries, because, let's be honest, bottomless fries make the best party snacks.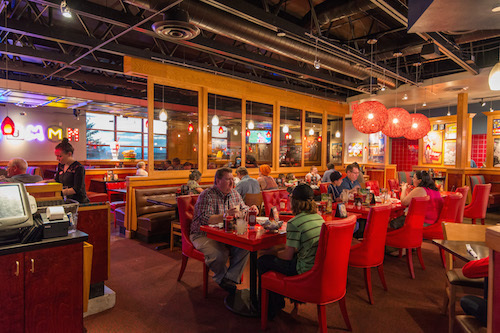 There's so much to love about the brand new
expansive area, and one could already imagine coming here for d
ate nights, hanging out with the co-workers or just chilling by the bar with the buddies, the vibe in this restaurant definitely speaks of volumes of fun. All in all, we had a wonderful experience, and will definitely be back, perhaps this time to sample something from the bar before digging into one (or more!) of their mouth watering gourmet burgers.